NCCT offers various degrees in the ministries
Degree Programs
The North Carolina College of Theology offers various Associate, Bachelor, Graduate, Masters and Doctorate degrees in many fields such as:
A Certificate of Biblical studies is also available, a one year study of the Word of God. Degrees are awarded through the North Carolina College of Theology Satellite Extension Program.
Students may apply to the NCCT external studies program and attend one of the Satellite Schools, located throughout the United States and abroad.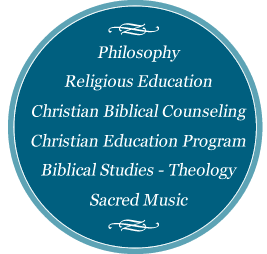 Tuition & Fees

*There is an additional $60.00 application fee for every degree
*Fees and Tuitions may vary depending on location of each Satellite School
Students are responsible for ordering there own graduation /ncct-degree-programs .
An Important Announcement!
The appropriate state University of North Carolina authority has declared the relevant degree program of study exempt from requirements for licensure und provisions of North Carolina general statures section G. S. 116-15 (d) for exemption from licensure with respect to religious education. Exemption from licensure is based upon assessment of program quality under established licensing standards.
2015 Graduation Photos
2015 Graduation Photos available to download for free! When posting on social media please use #NCCT2015